Need a Compact Home? Here are 3 of the Best Modular Designs
Dec 2
Whether you're a first home buyer ready to enter the market, an empty nester looking to downsize, or wanting to build your dream holiday weekender, there's a compact modular home design that's sure to be the right fit.
From modern luxury to classic comfort, our smaller designs are not lacking in features or style. So, in this article, we've handpicked three of our top designs for first home buyers, downsizers and holiday homes.
Hampton 14: Ideal for first home buyers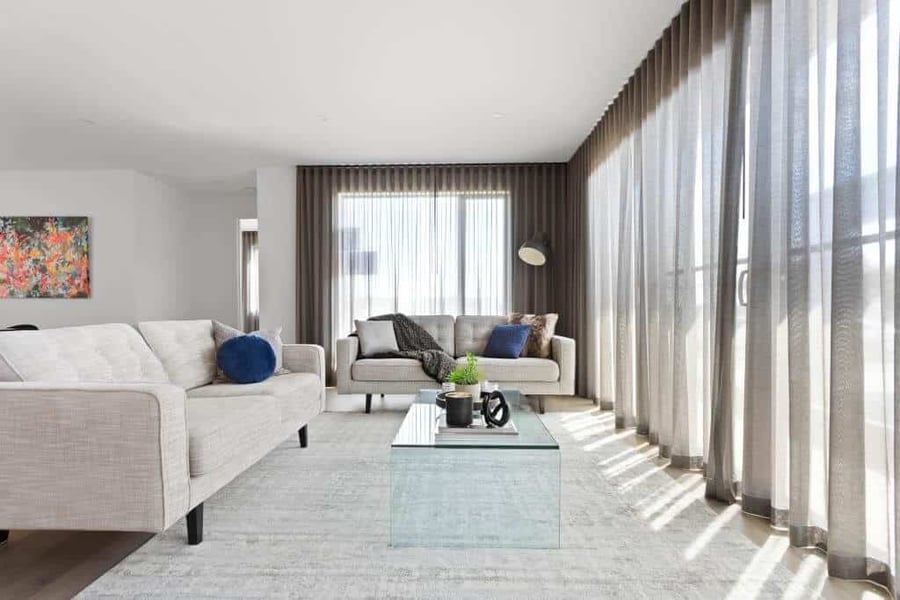 The three-bedroom Hampton 14 design has long been one of our most popular designs and when you look at the features it's easy to see why. The square living zone feels spacious, with the 2700 ceiling and large windows creating a bright, light-filled space. 
The master bedroom is ideally positioned for privacy, making it an ideal home for couples and young families who are entering the market and looking for a flexible floor plan with room to grow. With an area of 131 m3 it is the largest of our compact homes featured in the article, but as it is one of our smaller and best value three-bedroom homes, we couldn't leave it out.
Alternative options: Brooklyn (excellent value) and Flinders 12 (modern look).
Portsea 12: Downsize in style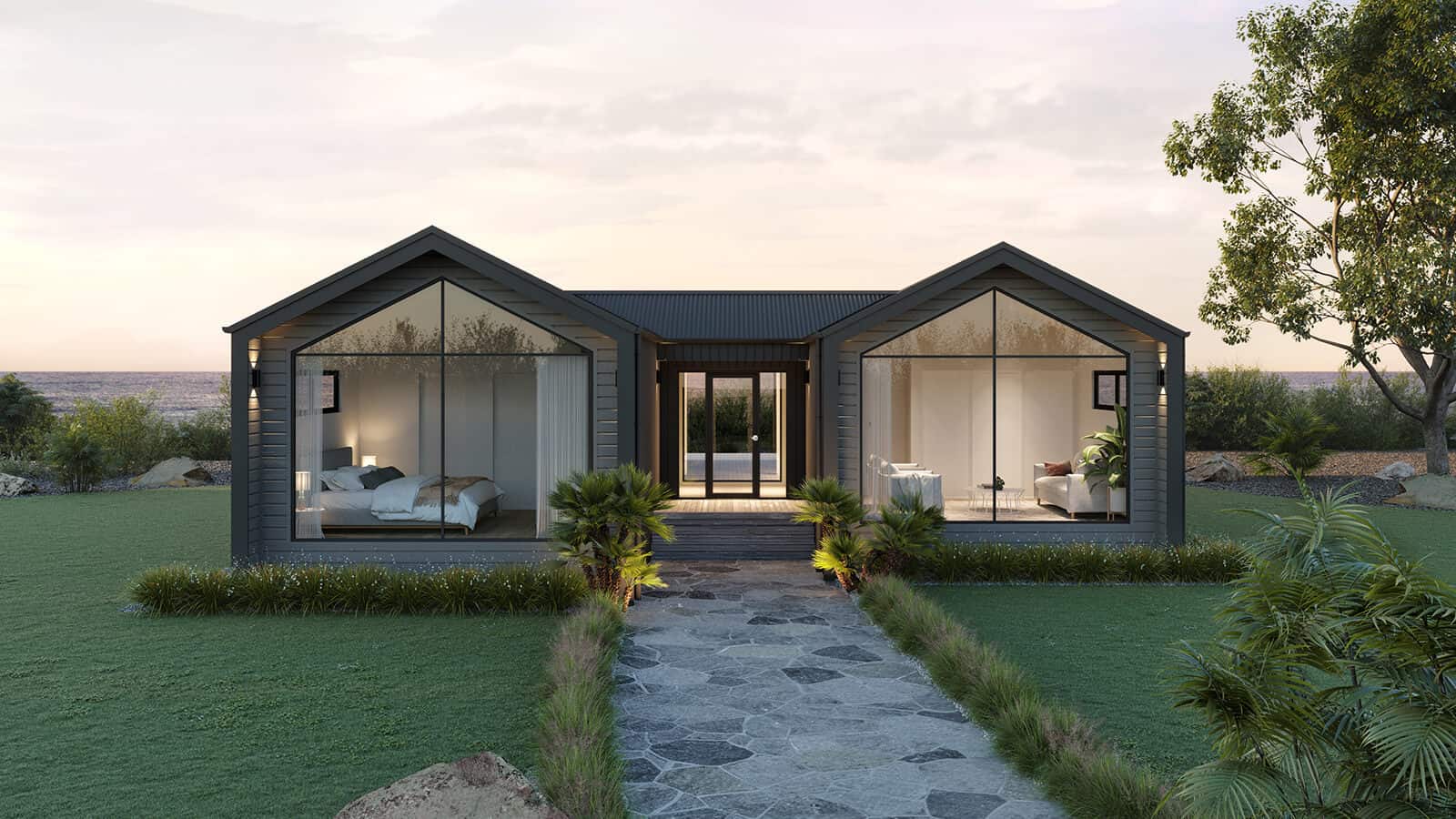 If you're looking to downsize in style, the two-bedroom Portsea 12 is a stunning modular design that's sure to impress. With a range of façade options, including the gable with feature windows shown above, you can match your new home to your tastes and neighbourhood. 
With two separate wings with an optional back deck in between, there's room for family to stay and space to entertain, without the maintenance load of a larger home. You also have the option of using bedroom 2 as a second living space or hobby room, ideal for those who are keen to use the freedom of retirement to pursue their passions and interests.
Alternative options: Tambo (smart design) and Beaumaris (top value).
Queenscliff: Compact holiday home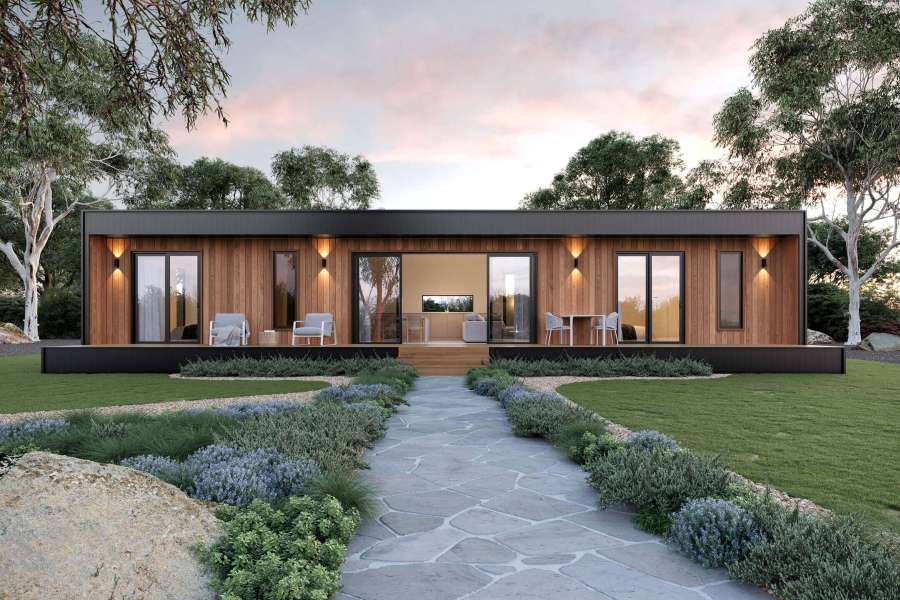 If you thought holiday homes had to be big, think again—the compact Queenscliff design is a great choice for a cosy weekender on the coast, in the bush or in a country town. Recently added to our modular range, the Queenscliff has two bedrooms, two bathrooms and a spacious central living zone that opens out to the large optional front deck. 
Based on our popular Suburban design, the addition of an ensuite makes it ideal for families or two couples. The sleek cubehaus façade not only guarantees you'll have the best looking house on the street, it also allows for 2700 ceilings throughout, creating a sense of space and luxury that makes a big difference in a home of this size.
Alternative options: Suburban (great value) and Homestead 2 (classic character). 
Size doesn't always count
While the trend of the past few decades has been to build the largest home possible, there are plenty of situations where bigger is not always better. With more and more people seeing the benefits of 'rightsizing' their home to enter the market, retire in or escape for a holiday, it's clear you can have it all in a well-designed smaller home.
For pricing and specifications on all of the above designs, download our Modular Home Price List.
To find out more about our modular designs, get in touch with our team, post a comment below or submit an online project enquiry and we'll get back to you